Need to rent a Wedding Tent for your big day? We're here to help!
Rent a wedding tent from Peerless Events & Catering
Planning an outdoor wedding and want to make your event more memorable and unique? No worries, our beautiful wedding frame tents are just what you need to add that extra flair to your big day!

No matter the size you need, at Peerless Events & Catering, we help make your day special with our high-quality wedding tent rentals!
Whether your wedding is small and intimate or large and extravagant, we have tent rentals for weddings of every size. If you're looking for a tent rental for a small, intimate wedding, we recommend renting our 20×30 tents. If you need a wedding tent for a large, elaborate event, we recommend renting our 40×40 tents. Either way, we've got you covered and have enough expertise to make sure you are completely satisfied.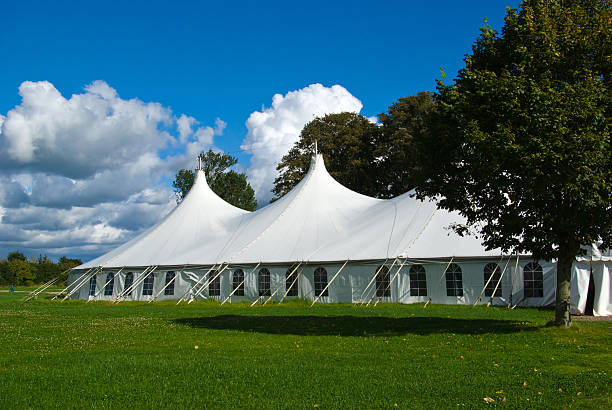 We understand how stressful the wedding day can be, that's why we handle the tedious setup and take-down of our beautiful frame tents, so you can relax and take care of what really matters. Plus, we have a wide range of tent sizes and configurations to choose from, so you can find the perfect tent for your needs while also being protected from the weather. Whether your wedding is big or small, Peerless Events & Catering has a wedding tent rental for you.
Perfect for your wedding reception
Our wedding tent rentals are a perfect way to add a touch of elegance to your event and reception. Not only do your guests get to enjoy the weather as they celebrate your big day, but you get to enjoy the natural lighting as the backdrop to your perfect day. 
Best prices, best customers, best reviews. 
"Was really stressed about getting things going last minute but they handled my son's party extremely well. I couldn't have been happier with the turn inflatables"
"After months of my son talking about how cool it would be to have an inflatable play place at his party he finally got his wish, and he absolutely loved it."
"I found Peerless after attending my cousins party for her daughter. When I met the owners and told them I needed the same setup for my kids, they delivered and did NOT disappoint"
BOUNCE HOUSE RENTALS AND BEYOND
Whether you need bounce houses, tables, chairs, or more, we look forward to taking the stress out of your event.